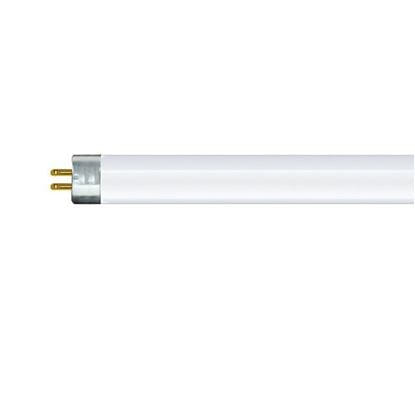 PHX305

COLOR: ALPINEWITE 5000K
APPEARANCE: BRIGHTER WHITER
5 Year Warranty
676 SEEABLE Lumens
UNDER 7% LUMEN LOSS
12 INCH M.O.L.
BASE; MINI BI-PIN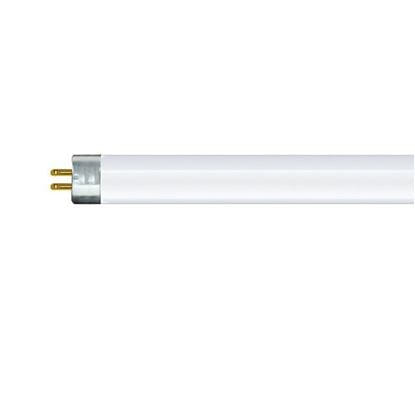 PHP301

COLOR: Spectra-COLWITE 4100K
APPEARANCE: COOL WHITE
5 Year Warranty
535 SEEABLE Lumens
UNDER 7% LUMEN LOSS
12 INCH M.O.L.
BASE; MINI BI-PIN
F8T5 preheat fluorescent tubes from MEBULBS™ allow industrial and commercial users to experience the brighter, whiter light and energy savings of these bulbs even in smaller spaces. At 12 inches in length, these low-profile fluorescent tubes can be used as under-cabinet lighting, small office lighting, print-shop lighting and other high-use areas. Mini bi-pin T5 linear tubes measure 5/8-inch in diameter, using less energy than T8 or T12 bulbs while taking up less ceiling space. The preheat "gradual start" design is for buildings where lights are flicked on and off more frequently. By sacrificing a few seconds of start time, you'll get more life out of your bulbs than instant start fluorescents with comparable energy use.
If you're tired of straining your eyes in a dimly-lit room or replacing lighting every few months, T5 Xtreme Duty™ fluorescents are the solution. Our Xtrabrite™ design and ELP™ phosphors emit light that looks more natural than that from typical fluorescent bulbs, with less than seven percent light loss. This means your space will start brighter and remain brighter. The quality construction of these linear tube lamps includes double-tungsten cathodes and a silicone coating that helps them start in humid conditions. The bulb itself is coated in tin oxide that strengthens the glass and makes it tougher.
We have competitive pricing on industrial 12-inch T5 lamps that are manufactured to precise specifications and exact quality controls. Each lamp comes with a five-year warranty –- up to 20 times longer than ordinary residential fluorescents. With 19 fewer trips up and down the ladder, the savings on replacements in terms of labor, time and hassle will quickly add up. If you're not sure which lamps are right for your situation, call or email our customer support team and let us help solve your lighting problem. MEBULBS™ has been making better lighting products for more than 40 years and wants your business to experience them as well.